Since 1997 Art has owned and operated Art Schobey Interactive, a Web development and Internet marketing service now located in the Raleigh, North Carolina area.
Art built his first HTML Website using a simple text editor in 1995, less than one year after  Netscape launched their very popular graphical Web browser.  Over the years he became very proficient in the use of the best state-of-the-art Web design software programs such as Adobe Flash & Dreamweaver.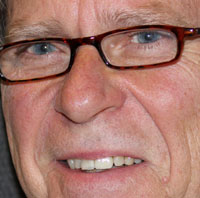 From the very beginning Art realized that being found in the search engines was the key to success in marketing online. Even before the term was coined, Art was providing SEO (search engine optimization) services for his clients. Since then he has spent thousands of hours researching and testing the most effective techniques and strategies to deliver visitors to his client's Websites and subscribes to the SEO Code of Ethics.
Since 2008 he has been exclusively developing content management systems for his clients.  These systems consist of Web authoring & publishing tools designed to allow users with little or no knowledge of programming to create and edit Web pages, blog posts and interactive photo galleries. Today his Websites are also "responsive" (mobile friendly) which means they will adapt to the device and browser that it is viewed with. The sites load quickly and are easy to navigate on cell phones, tablets and notebook computers running any current operating system.
Prior to 1997, Art spent 21 years in industrial sales & sales management in the plastics industry and achieved recognition and several awards for sales and development of new markets.
Art resides just north of Raleigh, North Carolina with his wife, Lynette. Together they have three children and six grandchildren.