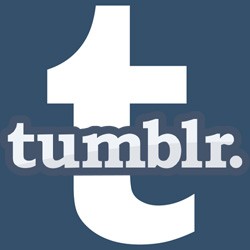 Tumblr is quickly becoming the go to blogging platform. Think of it as a mix between Twitter and a standard blog. However, the site is mainly known for short sentences and images, which may seem counterproductive to SEO. With the right techniques, Tumblr can be your best friend and an excellent marketing tool for your site or business. With millions using the site everyday, adding a few short posts each week is an easy way to gain an audience and SEO is fairly simple.
Why It Works?
The micro-blogging site is a social playground. Readers are constantly sharing or reblogging posts which helps your posts get viewed quickly. Tumblr isn't designed to replace your website or main blog, but it compliments both and drives traffic to your main website. Basically, it's Facebook without all the restrictions and complications. You post, you socialize and you reap the benefits. There is one rule to always remember – never spam.
Master Built-in SEO
Tumblr gives you quite a few built-in SEO features if you know how to take advantage of them. Your micro-blog is extremely customizable and the more your customize, the better your blog will rank and the more attention you'll get. It all starts with your Tumblr dashboard.
When you create a new blog, you can let Tumblr create a jumbled URL or you can customize it. Obviously, the URL can't be taken already, but otherwise, you can use a keyword, your business name or something else relevant and easy to remember. As you likely already know, your name goes a long way with SEO.
Now, it's time to take advantage of the About Section and About Section Content areas. Don't leave these areas blank. Talk about your site or business. Use natural keywords so you're easier to find. Be personable and descriptive. In the About Section Content area, add a link back to your site. Don't just post a link, optimize the link with anchor text that uses a relevant keyword.
Customize Posts
Tumblr posts don't have a lot of text, but you can still optimize them. You can use HTML in your posts, which means links behind anchor text. Anchor text equals keywords that get your blog found. Plus, Google loves keyword anchor text that describes the link's destination. If you're posting images, which you really should be, use the Alt Attributes and Title Attributes to describe your image. SEO for images means adding text behind the image so search engines can pick up image based posts easily.
As with your Tumblr blog URL, you can customize your post URL. Make it descriptive. Catchy URLs with a well placed keyword or phrase helps your rank and overall popularity on the site. Finally, as with most blogs, add keyword tags to each post. When someone searches for a topic on Tumblr, those keywords will help your blog show up higher in the search results than a blog without any tags.
Extra Customization
Once you get people to your blog, you want them to keep coming back. Take the time to customize the look and feel of your blog and any pages. Add a background and tweak the settings so it reflects your own unique style and message. If you're the same as everyone else, you won't get people talking. Amazing posts plus customization are the secrets to SEO with Tumblr.
As you've probably already discovered, part of Tumblr's appeal is the social factor. While you can optimize and customize your content, the biggest SEO secret is simply socializing. The more you connect with other users, the easier it becomes to build traffic and drive people not only to your Tumblr blog, but to your website as well.
No matter what techniques you employ, never spam other users. Don't socialize just to get your name out there. Only connect with users if you actually like their content or it relates to your content in some way. It's easy to tell who spams and who doesn't. Spamming will only backfire and ruin your reputation.
The Magic DoFollow
Many blogs, forums and social networks set any outbound links to "nofollow," which means search engines don't recognize these valuable links that boost your site's overall rank. Links on Tumblr are "dofollow" by default. Not only will links boost your Tumblr blog's rank, but any links you add to your website, products or other blogs will benefit as well.
Benefit From the Reblog
The dofollow aspect on its own is great, but combined with the reblog feature, it becomes an amazing SEO tool. Anyone who really likes your Tumblr posts can reblog them. Each time a post is reblogged, it contains a link back to the original post. Suddenly, every reblog gives you a new dofollow backlink. The key is getting people to check out your posts and creating posts that people want to reblog.
Building Traffic
When you first start out, you can't expect thousands of views and reblogs overnight. You have to start by creating compelling, entertaining content. Images, especially humorous ones, do extremely well on Tumblr. However, you should keep them relevant to the image you want to portray. Tag every post with appropriate keywords so others can find you.
Now comes the social factor. Start searching for posts that match keywords you regularly post about. Check out posts from others and reblog and/or like your favorites. Users can tell when a post is reblogged or liked and it encourages them to check you out in return. Plus, each time you like a post, your username appears with a link back to your Tumblr blog.
Try to visit several blogs each time you post to gradually build traffic back to your own blog. You should also reblog content from others at least once or twice a week to give your blog variety and increase your social reputation on the site. However, make sure you have a good balance of original posts and reblogs.
Posts That Go Viral
When it comes to your posts, you need variety. Don't just post images of products or try to promote your site or service. Post things people actually want to read or see. For instance, if you're selling bug repellent, a funny image with a person trying to combat a giant bug will go over better than a image of your product being held by a happy customer. Think engaging and entertaining instead of bland and boring. Have fun and your posts will gain momentum and give you the traffic you've been looking for.