Businesses around the world are turning to WordPress to run their website.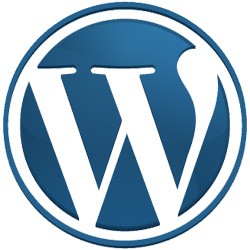 From small businesses hosting on the free WordPress.com to large corporations using the WordPress.org software, WordPress is suitable for everyone. As of February 2014, over 74 million sites are currently powered by this powerful CMS.
Don't let the numbers alone explain why you should use WordPress for your business website. From ease of use to highly optimized sites, everything you need can be right at your fingertips. If you're on the fence, consider a few of these reasons before you choose the right platform for you.
Easy To Get Noticed
You don't have to be a SEO expert to optimize a WordPress site. Search optimization tools can be installed to help guide you to creating an easy to find website. With a little training you will have less to worry about while still getting noticed by search engines and customers.
Easier To Add New Content
The more frequently you add new content to your site, the better search engines and visitors like you. WordPress has a simple to use, yet powerful CMS that makes it easy for anyone to add new content. In just a few clicks, you can update your site with fresh articles, videos, images and more.
Incredible Support
Between the community, dedicated resources and updates, you'll never find yourself without support when using WordPress. The community is always ready to answer any questions quickly. You'll find constantly updated resources to guide you. Plus, WordPress is always being updated to introduce new features and make the platform more secure. Try getting this level of support elsewhere.
WordPress is Budget Friendly
Small businesses don't always have several thousands to spend on a professional site. WordPress is the inexpensive solution. You get all the bells and whistles without dropping into the red. Plus, most software updates are free.
The main question you have to ask yourself is why aren't you already using WordPress for your business website? It's a platform that does most of the work for you. All you have to do is choose a theme, some plug-ins and add content. Since a professional WordPress developer can easily handle the first two, all you have to think about is what content to put on your site first!